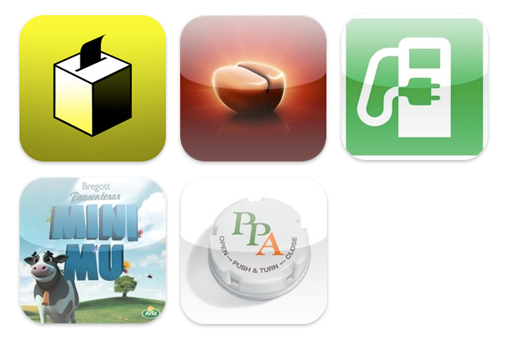 There has been a couple of months of hard work at the Lonely Duck office. A great number of iPhone apps and websites has been created by our awesome team members. We have also moved to a new office. It's all white and gives us plenty of room to grow. But most important of all, we now have a ping-pong table!
Some of the work we have done lately is under NDA:s so I can't really say anything. But since we have been working so hard there are plenty to fill this post anyway.
We now have created and released over 15 iPhone apps, some under our own name and some for our clients. The apps we have produced during the last couple of month include Bregott Mini-Mu, Gevalia Whole Bean Messenger, PPA, Pressbyrån, Tanka Med El (Fortum) and Val 2010. Some have already been released and are available on the App Store and some are still pending approval.
We are very happy that advertisers around the world have started to see the iPhone as a strong medium to build and expand their clients brand. We are glad to be a part of this process and we strive to make these apps become appreciated by their intended demographic. Whether this is by tailor made user interfaces or by providing useful everyday information and guidance.
Even though Lonely Duck's main focus have been to develop mobile applications we also have skills when it comes to traditional web development. During the last couple of months we have created a number of WordPress driven sites (for instance grandiosa.se), Facebook applications (such as FUN Light Love Songs) and full flash sites like Loka Afrikaniseraren, Pressbyrån Sommarturné 2010 and a campaign for KPA. There are probably a couple of projects I have forgot to mention right now. But you get the picture.
There is about two week left until we leave on a well deserved summer holiday. With only a couple of projects to finish, we feel confident that we can all relax when July comes. The Ducks Are Alright!
Loka Afrikaniseraren
KPA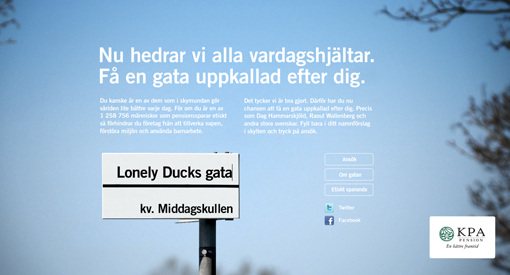 Pressbyrån Sommarturné 2010